Chabad Updates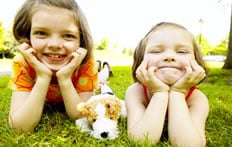 Item 1
Camp Gan Israel's success lies with our devoted and caring staff, carefully selected for their dedication, sensitivity, and understanding of children's needs.
Item 2
Our relatively low staff/camper ratio guarantees each camper every physical, emotional, and spiritual need.
Latest News
Today was Day 1 of summer 2008 and what fun it was!  This summer we will be taking a tour through Jewish history as we learn about 20 different Jewish Heroes from throughout the ages. Today we learned about Donna Gratzia who was a great woman who lived in Spain during the time of the Spanish Inquisition. She was very charitable and made sure to use her...
Read more »
Guess what? There are only 6 more days until Gan Izzy starts and I am so excited! After months of preparation, Gan Izzy campers will get to enjoy all of the prepared activities, trips, games and more. I hope you are ready for a summer of a lifetime! By the way, there are still a few spots left in some weeks of camp, so if you have any friends who are...
Read more »
Gan Izzy 2007 is in full swing. The past two weeks have simply been chock full of fun. We've been learning all about our Jewish Superheroes, and have even discovered that we can be Jewish Superheroes by doing as many Mitzvot as we can. We've been to the Children's Museum and Botanical Gardens. We've made a fruit salad, baked cupcakes, decorated cookies to look...
Read more »