Postcard
Gan Israel is a place where kids' dreams come true.
A place where Norfolk's finest coaches and instructors make their summer home, working with your children to learn new skills and develop their self-esteem.
Chabad Updates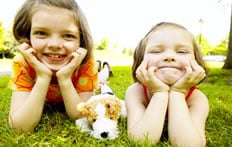 Camp Gan Israel
Camp Gan Israel's success lies with our devoted and caring staff, carefully selected for their dedication, sensitivity, and understanding of children's needs.
Staff
Our relatively low staff/camper ratio guarantees each camper every physical, emotional, and spiritual need.
Latest News
Today was Day 1 of summer 2008 and what fun it was!  This summer we will be taking a tour...
Read more »
Guess what? There are only 6 more days until Gan Izzy starts and I am so excited! After months of...
Read more »
Gan Izzy 2007 is in full swing. The past two weeks have simply been chock full of fun. We've been...
Read more »